IMU10: Nine Degree of Freedom Inertia Measurement Unit
The 9DOF IMU card (IMU10) uses a LSM9DS0 to give temperature and three axix measurements of acceleration, rotation, and magnetic field strength. The IMU10 must be paired with the "imu10" FPGA peripheral.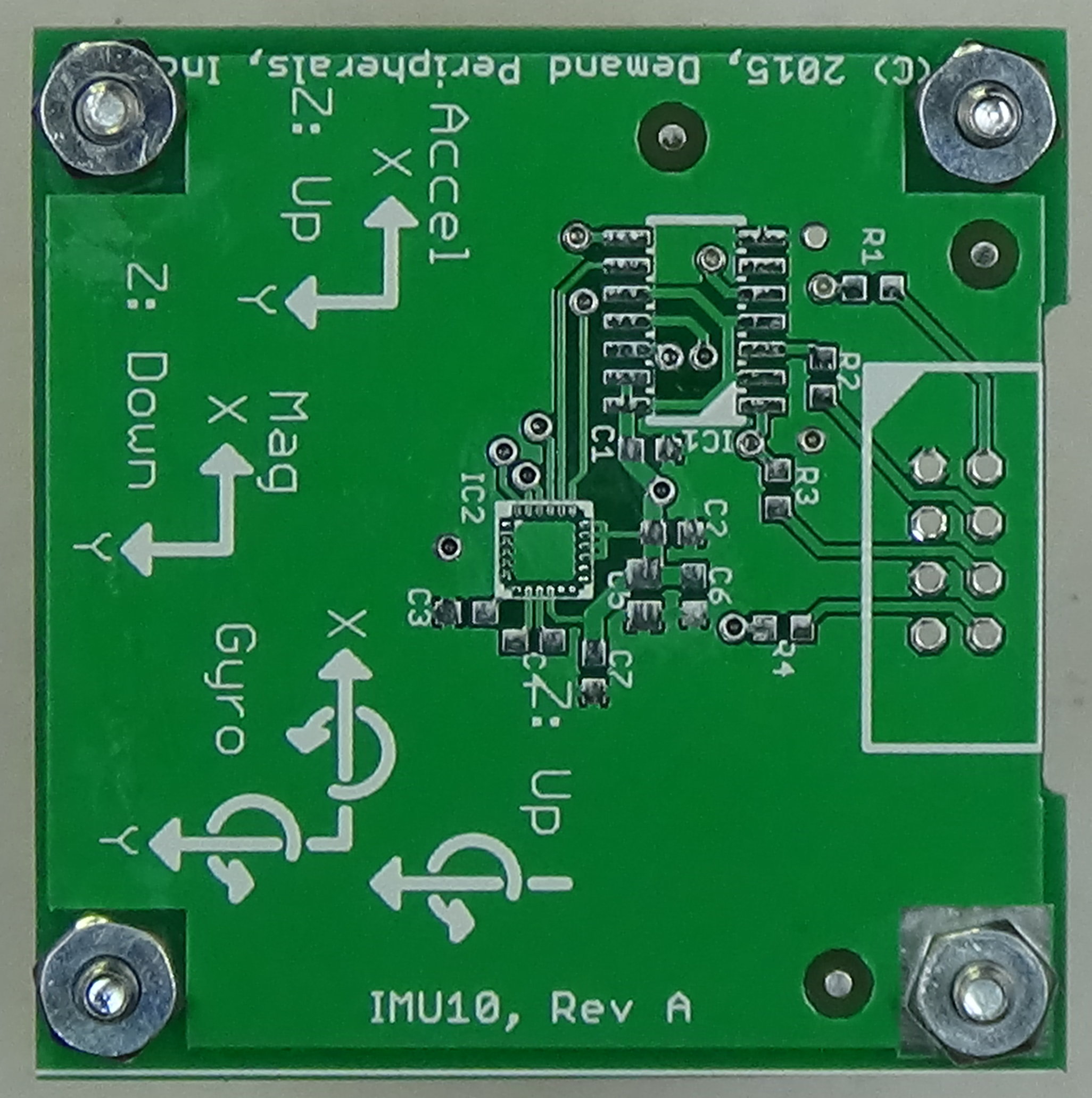 Features:
- Uses the STMicroelectronics LSM9DS0 module
- 3 axis accelerometer, gyroscope, and magnetometer
- Uses the ESPI 7474 circuit for reliable operation

Hardware:
The schematic and layout of the IMU10 are shown below. The Eagle schematic and board files are available here: imu10.sch and imu10.brd. The bill-of-materials file is available here: imu10.txt.